HONEST MOLD REMOVAL & MOLD REMEDIATION IN NJ, NYC & STATEN ISLAND
SERVING CUSTOMERS FOR OVER 10 YEARS
Fastest Response Time Anywhere!
Genuine Customer Google Reviews
Dominick and Affordable Remediation did an exceptional job in my home. They were very professional, friendly, neat and resonanably priced. I would use their services again and highly recommend them. Very positive experience!!!!!
Laurie Goldzweig
August 13, 2019
I had a very small remediation and Dom's service was exceptional! People wrote he was honest and he sure was. We did not know him nor anyone who recommended him, but he treated us as if we were friends. I am so happy to highly recommend him and his company ...
Ali Fol
August 6, 2019
Dominek gave a free estimate and advice. Straight shooter.
Nav G
July 31, 2019
I can not say enough about affordable remediation!! Dominick went above and beyond to put my mind at ease and I am a worrier ! 😁 His team is Quick and clean! If you ever find yourself in this situation , look no farther then Affordable Remediation and Emergency services! You will be in the best hands!
jaime x
July 31, 2019
My experience was very positive. It was a pleasure working with Dominick and his team. The job was done professionally and pricing was fair. What more could you ask for! I highly recommend this company.
Christine Bascone
July 10, 2019
I called affordable remediation to check if I had mold in my garage. I was not sure what it was or if I would need their services. Dominic answered the phone and came out to check it for me anyway. He came to my house and was very courteous, honest and professional. He checked everything out and was honest with me and said it was not mold and a perfectly normal occurrence. He did not try to make any money off of me and he didn't even charge me for the visit or inspection. Thanks Dominic!
Frank226
June 25, 2019
What a quick response to all phone calls, emails, text messages. Very reliable, honest, and trustworthy. I didn't even bother getting multiple quotes and felt comfortable going with Affordable Remediation. Thank you for handling my remediation so professionally and in a timely manner. Nice doing business with you guys for sure.
annie nguyen
June 5, 2019
Extremely pleased! Called in the afternoon and Dominick was here that evening (AND AT THE TIME HE INDICATED!) to perform inspection. Prices are very fair, work performed promptly and with high quality. He did EXACTLY what he said he was going to and when. He and his team were great to work with. HIGHLY HIGHLY Recommend Affordable Remediation!
Kurt Finn
June 4, 2019
I called Affordable Remediation at 3pm on a Wednesday afternoon not knowing if I needed their services or not. Dominic answered the call and agreed to come to my home and do an inspection anyway. He communicated well, and arrived at my home only a few hours later. He inspected the area, explained everything, was honest, friendly, and professional. It turned out that I did not need his services, but he gave me me some helpful information, and he was honest enough to not just take my money. If I ever do need remediation services in the future, Affordable Remediation will definitely be the company I call.
tic
May 31, 2019
I highly recommend Affordable Remediation and Emergency Services. They are a very honest company that cares about their customers. If I could give them more than 5 stars I would
lloyd D
May 31, 2019
Dominick did a very professional job remediating our attic space, he took care of the mold and left the area clean after he was finished. He was honest and reasonably priced and trustworthy! I highly recommend them!
Cathleen Francis
May 15, 2019
The overall experience was very positive and professional. Dominick anawered my questions over the phone, and then showed up on time for our estimate . The service was performed very timely. They were very respectful of our home and didnt leave a spec of any mess. I would definitely recommend them to my friends and famuly.
Pamela Smolenski
May 14, 2019
Dominic and Affordable Remediation did a 5 Star job at my home. Dominic is friendly, professional, experienced and neat. Also, the response to my needs where so quick. I will recommend Dom and his company highly.
Joanne Ryan
May 7, 2019
I am the seller of a home and based on the home inspection from the buyers they determined we might have a small mold issue. I was highly recommended to affordable remediation and so glad I made that phone call. From the minute Dominic arrived I knew we hired the right company, from his professionalism and knowledge to timely arrival and wonderful office staff it's an all-around terrific company. I learned a lot about mo,d and He addressed all our concerns in a timely matter! I will highly recommend, we need more companies like this around!
Hope Laso
April 12, 2019
I had water leaking into my basement and Dominic answered late at night, listened to my concerns and showed up the following day. He took his time and gave useful suggestions to ease the water leak....... other people would've just took my money instead. Thank you.
Eva Marie Gonzalez
March 23, 2019
It was such a pleasure working with Dominick. He was very personable, relaxed and knows what he's doing. He genuinely cares about fixing the issue the right way and offered cheaper air testing options. I have severe mold toxicity build up in my body, so testing my house was something I needed to do for peace of mind. The test luckily came out normal and all have is some visible mold in the Sheetrock in my basement. He's going to remove the mold for free! And here I thought my house was going to need to get remediated for thousands of dollars. What a relief!! I'd recommend him to anyone 🙂
Natalia DaLomba
March 21, 2019
Very fast to respond and plesant to deal with. Thank you!
Andrew D
March 11, 2019
Dominick came the same day I called regarding the issues we were having in our home. After his assessment, he explained everything to us what was happening and what they needed to do to rectify the problems. He was even able to schedule the job around our working schedule. Dominick was empathetic to our situation, provided us with solutions without initially going overboard and racking up costs, and directed us accordingly. He is a genuine person who truly "wants" to help people with their situation keeping the cost down as best he can. That is why I gave him and his company 5 stars!
Jeff and Ellie Krall
February 22, 2019
I requested Affordable Remediation & Emergency Services to come out and review my Mold Air quality test report to estimate cost for Mold Remediation. Dominick, came out and review the report and said level are a bit high but, they are not high enough to be of concern. I want to thank him for being honest and not over charging me for work that isn't needed.
Ivan Nieves
December 13, 2018
If I could give a ten star rating I would. Dominick and crew are very understanding and extremely professional. He was prompt and always available for any questions and was very flexible to accomodate my hectic schedule. I would absolutely recommend Dominick and the Affordable Remediation group for any remediation needs.
Thomas Cosenza
December 13, 2018
Work was done on time in a very professional manner. Dom and his team did a great job!
Rosemarie Santora
November 28, 2018
Excellent work. Got the job done fast. I would definitely recommend!
D Collucci
November 18, 2018
I am so pleased with my experience today. Dominick knew exactly what the mold problem was, what was causing it and how it could be fixed, not to mention, the level of expertise surpassed my expectations 1000%. 10 stars if I could give 10. He was very patient with my 30 million questions, and not only answered them, but made sure I understood the reasoning behind the answers. He was on time for my appointment (which was an emergency), and I could not recomend his company enough. Look no further, stop here and you will be glad you did so! Thanks again!
Lais Nunes
October 14, 2018
Dominick is great! He won't stop doing what has to be done until the problem is fixed and you are happy! If you are having any mold issues this is the place to call! So glad i did!
Eleni Moutsaki
October 11, 2018
Very happy with Dominick and his company! He responded quickly, didn't try and charge me for extra services that weren't needed, and was also extra careful to not wake up the kids during naptime 👌🏼 I would absolutely recommend this company to anyone! Thank you, Dominick!!
Eva Ostrovsky
October 11, 2018
I had already solicited a price for my remediation from 3 other companies. One of them wasn't interested in even coming out and the other two were inadequate. Affordable Remediation was professional and thorough from the initial phone contact. Dominick came to my home, surveyed the situation and provided a quotation in a very timely manner. I would highly recommend Affordable Remediation without hesitation.
Elana Donnelly
October 7, 2018
First, I just want to start off by saying that anyone out there finding out that there may be a mold problem in your home will soon realize that this is a very scary issue and the possibility of having to call in a professional could be even scarier. I mean, you want to know that the company you call is trustworthy, professional and honest. So, you decide to call two or three Remediation Contractors. Well, make sure one of them is Affordable Remediation! As I found out and what you certainly will find out is that this company, Affordable Remediation, its owner Dominick and workers are very honest, knowledgeable and professional. Dominick came to our home to help with a mold problem. He easily and confidently saw the source. Dominick, thoroughly and clearly explained what needed to be done to eliminate the source and gave us a reasonable estimate and timeframe to perform the work. Out of the three remediation contractors I interviewed, Dominick clearly showed to me, that he was an expert in all manners including fairness in estimating. I accepted his proposal, he and his team did the work, professionally, courteously with a terrific cleanup. The area was retested and the lab report yielded zero! We couldn't be happier. Ok look! This is my story and I'm am so happy that I made the right decision to have Dominick of Affordable Remediation come in to do the work. In the future, should I or anyone I know have an issue like this, I wouldn't hesitate to call Dominick or refer him to others 100%. If you are reading this, it may be because you or someone you know is having a mold issue. Don't wait, make the call and make sure Dominick of Affordable Remediation is first on your list. You'll be happy you did! Thank you Dominick, we made the right choice! Manny Manny
Manny Martinho
September 29, 2018
Dominick and his crew was excellent. As you can see from previous reviews, I don't give 5 stars unless the service is exceptional. Dom price was very reasonable and he was punctual, pleasant and efficient. There was unforseen issues and he was able to handle it. I am really happy I went with his company. Highly recommend.
Claudette Hall
September 28, 2018
I was referred to Affordable Remediation by a contractor I had previously used a few years back. I subsequently called Affordable Remediation and spoke with Dominick, who was knowledgeable, professional and courteous. He came my house, analyzed the situation and provided me with a couple of possible scenarios/estimates. Dominick and his employees not only did an excellent job, but the work was done with quality and integrity. It turned out that only the least expensive scenario was necessary. Accordingly, I was very happy and impressed with their honesty and highly recommend Affordable Remediation to anyone requiring their remediation!
Robert Miller
September 25, 2018
By far using Dominick was the easiest and best experience I've had with any service company. The job was done professionally. We encountered lots of unforeseen issues and Dominick made sure the entire job was finished in the time he promised. There are a lot of companies that make promises but I have to say this company deserves more than 5 stars! Not a hesitation of me recommending and using Affordable again! Thank you Dom for making this experience as simple for me as possible.
Barbara Williams
September 13, 2018
Mold-Free Locations
We've cleaned and restored countless homes and businesses from multiple mold related disasters, done right the first time, every time.  From residential to commercial, when disaster strikes, we treat your property like our own to help you have the cleanest, healthiest environment possible, fast.
No Mold Remediation Job Is Too Big Or Too Small
If you have a small basement or a multi-story commercial building, you can rest easy we'll be prepared to tackle the job the first time, guaranteed. Serving New Jersey & New York City residential and commercial customers for all their mold inspection, mold removal , mold testing and mold remediation needs.
Satisfaction Guaranteed
Our mold remediation services come with a 100% satisfaction guarantee. We will not rest until you are complete satisfied with all the services we provide for you from inspection to job completion. We care, and here for you every step of the way.
Best NJ Mold Removal, Remediation & Inspection Company Rated By Customers
Honesty and integrity from our team is our top priority when it comes to helping you discover and remediate any mold problems that could be occurring in your home or business right now. Our trained and certified mold remediation experts will show up 24/7 with the right equipment for the job to ensure your home is certified safe and 100% clean of any potential health hazards that relate to a mold infestation through your home or business

5 Star reviews for our outstanding service each and every time!
Black Mold Removal Specialists
First, we identify the cause of the problem, to prevent any future occurrence. Then our licensed experts will completely remove and remediate all affected areas to ensure the moisture problem , and future black mold outbreaks will not return with special treatments. The decontaminated areas and air are tested by independent laboratories to sure your home & business are 100% mold free.
Now Serving NYC & Staten Island
With a larger workforce, we're proud to help give the same service you've seen in NJ to areas across NYC and Staten Island. All technicians are trained and certified by New York State with strict adherence to policy for maximum quality in our service. Our NYS license number is 00951. Speak to our friendly staff on how we can help you today. Don't trust just anyone for your mold remediation and removal job. Only work with a qualified expert who guarantees a job done right the first time with no hidden fees.
We Use Advanced, Cutting-Edge Mold Remediation Techniques & Equipment
From initial inspection and mold damage assessment, our professional mold experts will leave no space unturned to identify and eradicate any form of mold not matter how minute. Spores can be virtually invisible to the naked eye, so rest assured our ultra sensitive mold testing equipment will locate what can't be seen.
Once located, we'll establish proper mold containment procedures to stop the spread of mold and spores during the clean up processes, using HEPA vacuums will further ensure the cleanest possible remediation. Combined with both extreme sanitizing antifungal and antimicrobial cleaning treatments, we'll make sure any mold-infestations are permanently stopped and prevented in the future, along with the spread any odors.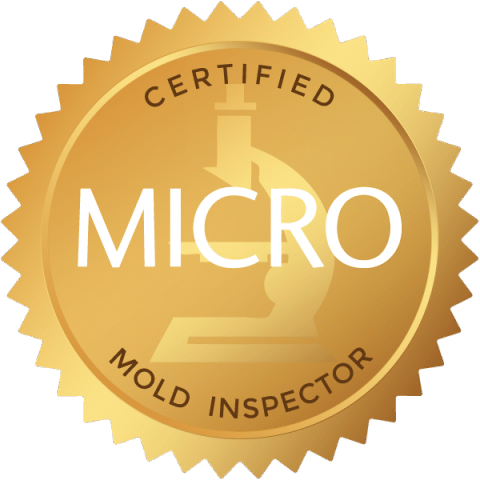 Don't Wait Until It's Too Late , Call Us Today!
Today's Special – $80 Off Air Testing Service
100% Customer Satisfaction Every Time
Dominick came the same day I called regarding the issues we were having in our home. After his assessment, he explained everything to us what was happening and what they needed to do to rectify the problems. He was even able to schedule the job around our working schedule. Dominick was empathetic to our situation, provided us with solutions without initially going overboard and racking up costs, and directed us accordingly. He is a genuine person who truly "wants" to help people with their situation keeping the cost down as best he can. That is why I gave him and his company 5 stars!

Jeff and Ellie Krall


2/22/2019

If I could give a ten star rating I would. Dominick and crew are very understanding and extremely professional. He was prompt and always available for any questions and was very flexible to accomodate my hectic schedule. I would absolutely recommend Dominick and the Affordable Remediation group for any remediation needs.

Thomas Cosenza


12/13/2018

Dominick was a pleasure. Timely. Professional. An absolute pleasure to work with. Thank you again.

Ian Haas


4/11/2018

Dominick and his crew was excellent. As you can see from previous reviews, I don't give 5 stars unless the service is exceptional. Dom price was very reasonable and he was punctual, pleasant and efficient. There was unforseen issues and he was able to handle it. I am really happy I went with his company. Highly recommend.

Claudette Hall


9/28/2018

Excellent work. Got the job done fast. I would definitely recommend!

D Collucci


11/18/2018

After receiving a report and bid from a competitor that seemed distorted, I contacted Dominic. He contacted me back immediately, reviewed my report and visited the site. He was honest, knowledgeable and helpful, despite it not being to his benefit. I highly recommend contacting Affordable as your only call if you are in the Manalapan area.

angela alfonso-kearney


12/11/2017

Dom and his guys are great! We had to have some work done on our floor joists which could've been a real headache. Dom worked is magic which limited the number of nights we had to be out of our home. He and his team are extremely friendly and did an amazing job. This is the first review I've ever written but felt it necessary because of the outstanding work they did. Thank you for all your efforts, and for those looking for their type of services, stop looking and call them!

Jason Sweger


4/06/2018

Excellent customer service, answered all our questions and concerns. Highly recommend. 5 star!

Anthony Lindsey Mason


3/14/2018

Excellent job, very professional and obliging. We were very happy we made the right decision to go with them . Will recommend them to anyone .

Yaso Sivaganesh


4/19/2018

I was referred to Affordable Remediation by a contractor I had previously used a few years back. I subsequently called Affordable Remediation and spoke with Dominick, who was knowledgeable, professional and courteous. He came my house, analyzed the situation and provided me with a couple of possible scenarios/estimates. Dominick and his employees not only did an excellent job, but the work was done with quality and integrity. It turned out that only the least expensive scenario was necessary. Accordingly, I was very happy and impressed with their honesty and highly recommend Affordable Remediation to anyone requiring their remediation!

Robert Miller


9/25/2018

Thorough, knowledgeable and most of all, honest! All I wanted was an air test and a few spots looked at in my home and he was nice enough to do exactly what I asked/needed without selling services or being pushy. On time, responsive and professional. I highly recommend Affordable Remediation & Emergency Services!

Kristen Raymond


7/21/2017

Found mold in my house and was so nervous. A friend referred me to Dominic from affordable remediation. He took the time on the phone to speak to me and came out very quickly. He was extremely professional, sincere and knowledgeable. Would absolutely use him again and would recommend him to anyone

Cara Allen


11/06/2017

We just purchased our new home and needed a Mold Remediation Specialist to provide us with a certification to satisfy our township's requirements for a Certificate of Occupancy. I came across Affordable Remediation & Emergency Services shopping around for quotes. Dominick gave me a good price, was very thorough in his explanation of everything, and came out the same day! I got my air testing done that same day and he explained everything he was doing and the process from start to finish. He had the results back from the lab the very next day and provided me with a very professional certificate and documentation to provide to our township in addition to the results from the lab. Throughout the entire process Dominick was honest and transparent, he even gave me tips on the things we could do on our own to help save us some money- to see that kind of integrity these days in business owners is rare. I would highly recommend these guys and won't hesitate to use them again if the need arises!

Emily Caraballo


3/01/2018

Work was done on time in a very professional manner. Dom and his team did a great job!

Rosemarie Santora


11/28/2018

Stellar service and price. I called Dominick on a Saturday morning at 9:00 am and he answered the phone. He was at my house within 30 minutes for an estimate. He is extremely professional, knowledgeable and affordable. Affordable's remediation service was flawless. My basement looks brand sparkling new! If you need a remediation, this is the company to call. YOU WILL BE SATISFIED!

Suzanne Cooper


8/03/2017

I requested Affordable Remediation & Emergency Services to come out and review my Mold Air quality test report to estimate cost for Mold Remediation. Dominick, came out and review the report and said level are a bit high but, they are not high enough to be of concern. I want to thank him for being honest and not over charging me for work that isn't needed.

Ivan Nieves


12/13/2018

I had already solicited a price for my remediation from 3 other companies. One of them wasn't interested in even coming out and the other two were inadequate. Affordable Remediation was professional and thorough from the initial phone contact. Dominick came to my home, surveyed the situation and provided a quotation in a very timely manner. I would highly recommend Affordable Remediation without hesitation.

Elana Donnelly


10/07/2018

I would recommend them to all , Dominick was the person that can out to test and he was very professional and knowledgeable and not at all pushy with sales.

Richard Forziati


12/14/2017