Biohazard Cleaning, Removal & Remediation Services
Crime Scenes, Sewage, Blood, Death & Hoarding.
We Help Fast 24/7! Call (732) 769-8101
Biohazard Cleaning, Removal & Remediation Services
Crime Scenes, Sewage, Blood, Death & Hoarding.
We Help Fast 24/7! Call (732) 769-8101
Like It Never Happened
Biohazard contamination issues are typically very serious problems, that can put you and others at risk for serious illnesses. Most of the time, they not the type of thing you should try to clean up on your own. Not only could it put you and family members at risk, but there could also be serious regulations that need to be complied with to prevent liability problems.
At Affordable Remediation, we are licensed, insured, and professionally certified to remediate a wide range of biohazard incidents. All while being mindful of any local, state, or federal standards. Our team of highly trained professionals understands the need to be sensitive and discrete.
We use professional-grade cleaning products and equipment that are certified by the Environmental Protection Agency to eliminate the risk of pathogen contamination. Our technicians use industry best practices to remove severely compromised materials, salvage what can be saved, and sanitize all spaces. This includes an intense focus on pathogens that can cause serious illness such as Influenza and COVID-19.
Highest Standards In Cleaning. Period!
Affordable Remediation's biohazard treatment process doesn't just stop at professional cleaning and sanitizing. We also use commercial grade products to effectively deodorize affected areas after eliminating the risk of any pathogens.
Our professional process is designed to effectively deal with biohazards including blood, bodily fluids, and dangerous biological materials. This includes proper disposal of human or animal remains. Our technicians also have the training, tools, and expertise to handle a wide range of chemical spills, including sewage, and wastewater problems.
Affordable Remediation also specializes in crime scene cleanup. This includes unattended death scenes, violet crime scenes, suicide, and homicide. We can then provide you with the necessary documentation to verify that all biohazards have been remediated in compliance with all pertinent regulations.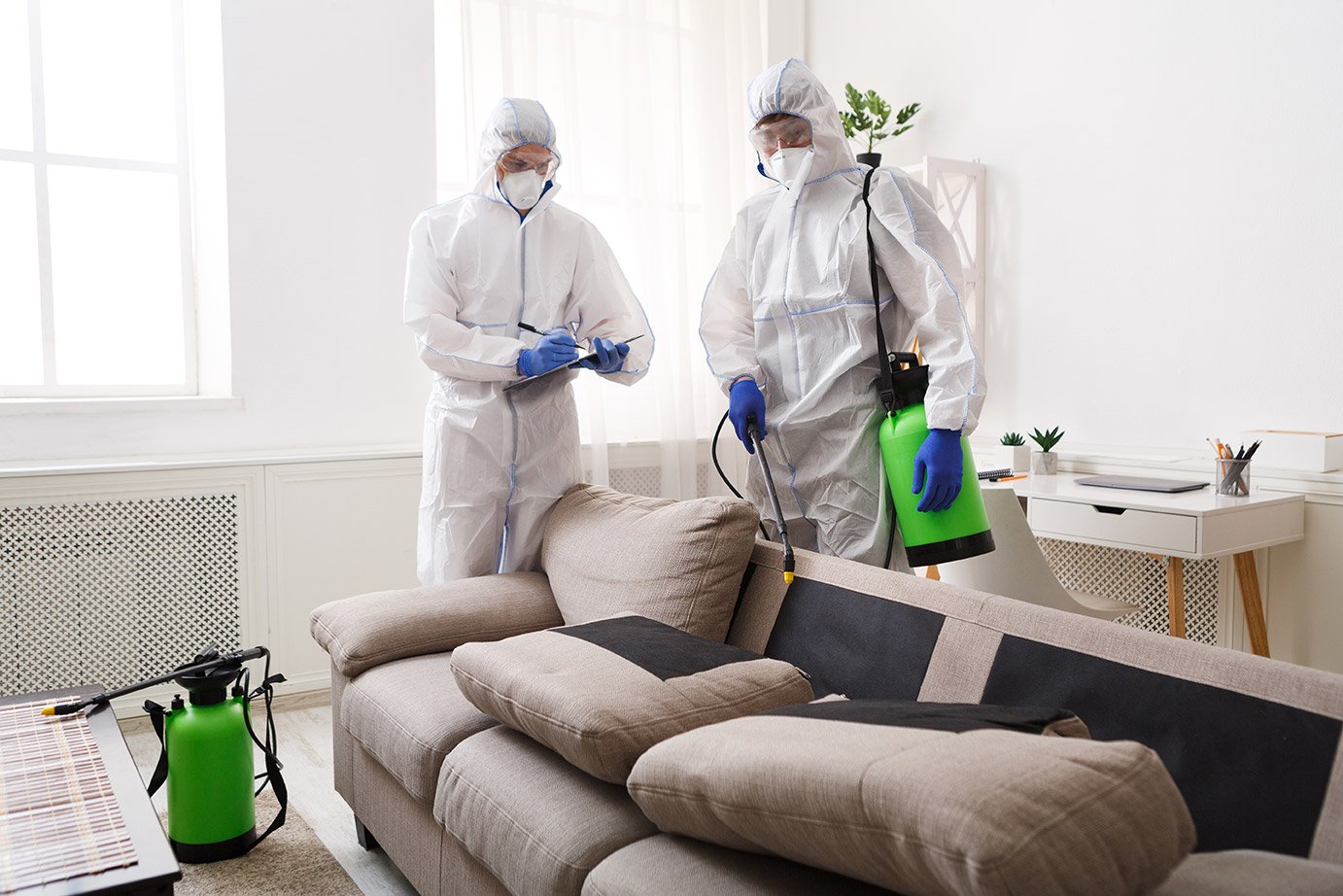 The Occupational Safety and Health Administration has Blood or Other Potentially Infectious Materials standard in place to protect individuals, employees, guests, and workers from risk-exposure to blood and other potentially infectious materials. This includes infectious pathogens such as Hepatitis B, HIV, and other known pathogenic biohazards.
This includes things like:
Installing Work Practice Control Measures

The Use Of Personal Protective Equipment (PPE)

Proper Handling & Disposal Of Hazardous Materials

Requiring Safety Training

Cleaning Up Animal Waste & Remains

Cleaning Up Chemical hazards

Professional Remediation of COVID-19 Contamination
Any time a technician handles potentially hazardous materials, they are at risk. Though following proper safety protocols and implementing training plans helps to significantly reduce these risks.
The United States Centers for Disease Control and Prevention use four different levels to classify potential biohazard risk. The specific details of each incident will influence the necessary precaution that needs to be taken to keep technicians safe. Our technicians often use this classification as part of our PPE strategy.
Do Biohazard Remediation Specialists Need Certification?
OSHA specifically requires biohazard technicians to properly wear personal protective equipment (PPE) while cleaning up blood-related pathogens. This includes proper use.
This equipment itself helps to prevent hazardous material from entering the body via an injury to the skin, eyes, mouth, nose, or any other area. Though PPE requirements vary based on the details of the remediation project. They typically include wearing full-face protection, gloves, and properly designated waterproof coveralls, as well as using a respirator when applicable.
Certification is part of a process that includes training and adhering to all of OSHA's on the job safety protocols and employing industry's best practices when handling biohazardous waste. This further helps to reduce liability concerns in the future.
The Affordable Remediation Biohazard Cleaning Process
We use industry best practices at every phase of the biohazard cleaning process. This includes state of the art equipment, and cleaning products, as well as performing thorough evaluations. All our technicians receive the highest level of training on a wide range of biohazard cleanup processes. We typically start with a comprehensive evaluation of the site and all affected areas to assess the scope of the biohazard contamination. Our highly trained technicians then use our years of experience to develop the most effective remediation strategy.
At that point, our technicians don their PPE and other safety gear to ensure the lowest possible risk for contamination. We take care to contain and clean any hazardous medical waste according to established OSHA regulations. Once any existing fluids have been contained and cleaned our technicians will work on remediating any porous materials like fabric and carpeting using industry best practices and per all state regulations. All non-hazardous materials will also be removed or decontaminated and sanitized.
Our biohazard cleanup technicians will then deodorize the affected areas. This often involves cleaning hard surfaces such as countertops, walls, and flooring. As needed our technicians will use hydroxyls or ozone to ensure all trace odors have been eliminated.
We make sure to dispose of all potentially infectious materials according to state and OSHA safety standards.
This includes things like:
Other excreted bodily fluids