Blood Cleanup Services
Home, Office, Hotels, Businesses, Apartments
We Help Fast 24/7! Call (732) 769-8101
Blood Cleanup Services
Home, Office, Hotels, Businesses, Apartments
We Help Fast 24/7! Call (732) 769-8101
Like It Never Happened
The average human being has between 1.2 to 1.5 gallons of blood in their body. Accidental injuries, assault, medical accidents, and violent crimes are the most common causes of excess blood release. When blood is spilled, the potential stain is only one of many problems that can occur.
Human blood can carry pathogenic diseases like hepatitis, and HIV. Blood that isn't cleaned up promptly can further stain and become host to other pathogens that exploit the rich nutrient potential of blood. This is especially concerning in the case of an unattended death or a prolonged crime scene investigation.
Highest Standards In Sanitization & Disinfection & Remediation.
PROTECT | CONTAIN | PREPARE | DISINFECT | INSPECT
Who Is Responsible For Crime Scene Cleanup?
You might be surprised to hear that the police or other law enforcement agencies are not responsible for cleaning up a crime scene. If you own the property of a crime scene or a site where a significant amount of blood was spilled, you are considered to be responsible for the cleanup.
Unfortunately, the cleaning products and equipment available at the consumer level is rarely up to the task of cleaning up a significant volume of blood. Adding to this is that you likely won't have the necessary training or the personal protective equipment necessary to safely clean up the site.
Not to mention the fact that most insurance companies, municipalities, and even some lending institutions have cleaning and reporting standards set in place. Failing to meet these standards when it comes to site cleanup can result in fines, as well as denied or rejected insurance claims.
This truly is a time when you should turn to the professional blood cleanup and site restoration services offered by a company like Affordable Remediation.
Common Blood-Borne Pathogens
As you are likely aware, there are several blood-borne pathogens to be concerned about. Attempting to clean blood yourself can accidentally expose you or others to diseases such as:
Hepatitis A, Hepatitis B, and Hepatitis C

Parasitic infectious diseases
How To Deal With Blood After An Accident Or Violent Crime?
In the case of a crime scene, the cleaning process legally cannot begin until local law enforcement or other prevailing authorities have completed their investigation and given you clearance. Any attempt to clean or alter the scene could be considered as "Tampering With Evidence."
Though in the case of a household injury or a medical accident that resulted in significant blood loss, the professional cleanup process could start almost immediately.
Steps You Can Take To Minimize Complication From Blood
Alert the authorities if necessary

Do not attempt to clean yourself

Isolate areas to prevent contamination

Contact us to request a rapid response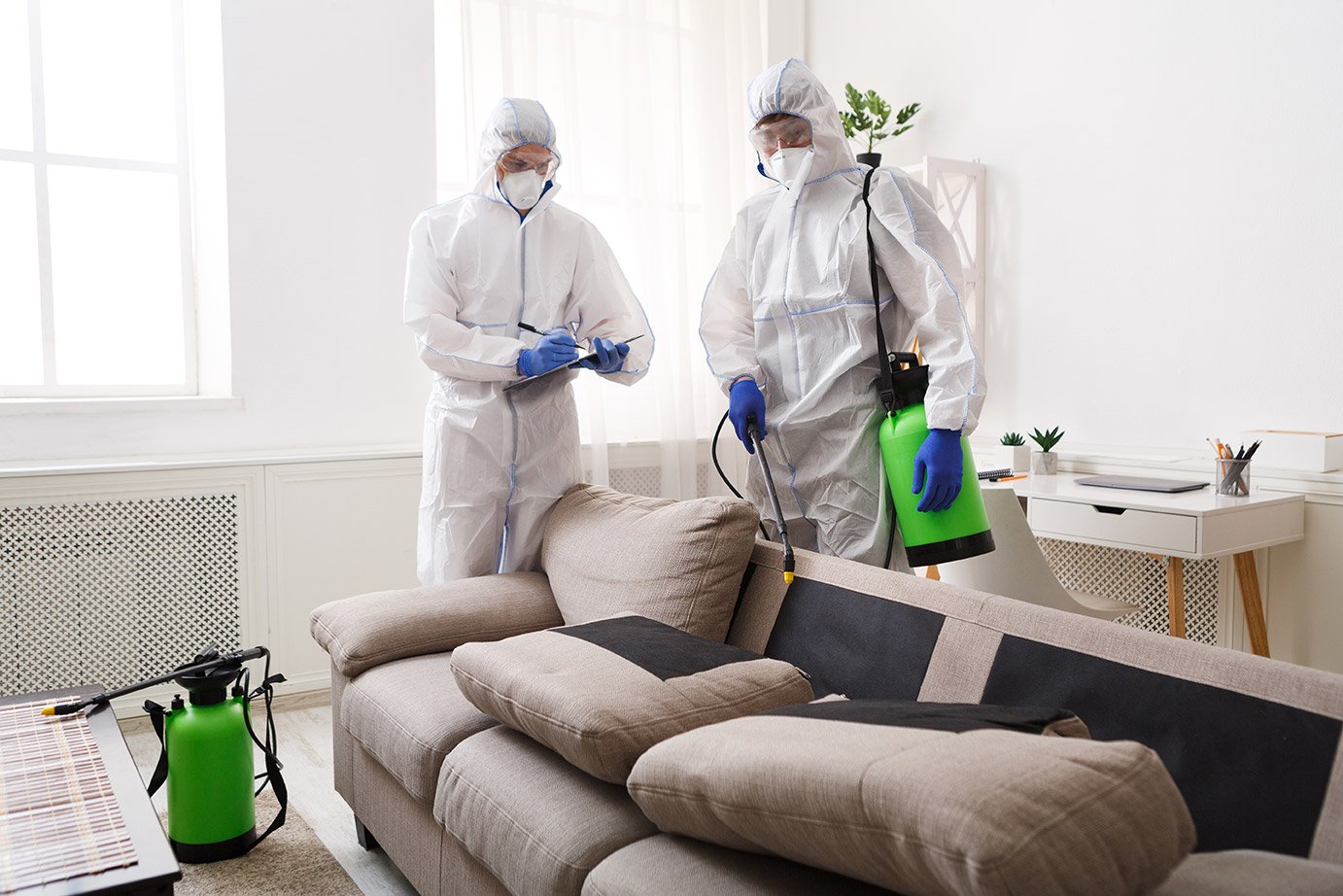 The Affordable Remediation Blood Cleanup Process
At Affordable Remediation, we have years of experience cleaning up blood from accidents, injuries, medical accidents, and violent crimes. We use industry best practices and professional-grade cleaning products to effectively remove blood from all affected surfaces.
Our process starts with a thorough evaluation of the site, including all affected areas and materials. Oftentimes with blood, some other bodily fluids or biohazards need to be dealt with as part of the process of affecting complete remediation. Our assessment will factor in all potential contaminants as well as possible blood-borne pathogens.
All this information will be factored into the remediation strategy our experienced technicians recommend.
At that point, our technicians will put on the necessary level of personal protection equipment. This usually calls for:
Clinical grade protective gloves

Goggles, face shields, or other eye protection

Aprons, smocks, or other protective outerwear
In some cases, our technicians might also need to use commercial-grade respirators. This is more likely to be the case if there are airborne contaminants at the site, or the blood has been in place for multiple days and there are concerns about other microorganisms populating the affected material.
We will use great care to extract blood from all affected materials. If possible, we will deep clean and sanitize materials that might be saved. Otherwise, all compromised objects will be removed and disposed of according to EPA, OSHA, CDC, and other state regulations.
Once all blood and contaminated material have been removed from the affected area our technicians will use industry best practices and professional cleaning products to sanitize all surfaces. The goal is to eliminate all microbial and possible pathogenic presence.
At that point, we will use commercial grade deodorizers to eliminate any odors from the area. This is often an important step if the blood was related to an unattended death or a medical accident.
Privacy & Discretion
At Affordable Remediation, we understand what a distressing event it can be. In some cases, blood or other biological materials on your property can affect you or your business's reputation. Our professionally trained and experienced technicians will use the utmost discretion and respect while we are onsite. Our goal is to clean and remediate the issue as fast as possible while minimizing the disruption to you.