HONEST MOLD REMOVAL & MOLD REMEDIATION
IN NJ, NYC & STATEN ISLAND
Keeping Your Family Healthy & Safe At Home
Nothing is more important. Our family truly cares about you. You'll quickly see what makes us different.
Keeping Your Family Healthy & Safe At Home
HONEST MOLD REMOVAL & MOLD REMEDIATION
IN NJ, NYC & STATEN ISLAND
Nothing is more important. Our family truly cares about you. You'll quickly see what makes us different.
Genuine Customer Google Reviews
Dominick provided A+ service. He responded within 24 hours of inquiry and was able to provide immediate mold testing even during these unprecedented times. He was thorough, informative, and answered all my questions. The results were provided the following day. Thankfully, the results came back negative. Would definitely recommend!
Chuck Huang
April 29, 2020
As a real estate agent I am always looking for great service providers. I am so glad I found Affordable Remediation. They have not worked for two of my clients. Dominick and his crew, did a great job. Quick, thorough and left the work space very clean. Very reasonably priced for this specialty. Highly recommended!
Theresa "Tracy" Gibson
March 9, 2020
We appreciated the high quality of service at such an amazing price!! We own a beach home in LBI and we chose this company based on reviews. This company has lived up to every expectation that we had. Thank you so very much!!
Susan LaCalamito
March 8, 2020
Dominick was friendly and great!! He showed up on time as promised and completed the job quickly and timely! He provided me with all necessary documentation and testing results. I would highly recommend Affordable Remediation!
Farrah Maliavsky
February 19, 2020
There is nothing to say but EXCELLENT!!!! I will highly recommend Affordable Remediation. From the first call I made to them to the completed job, I was completely satisfied. Dominick was nothing but accommodating, he was at my house at the time he said he would be. He explained what he was going to do In a way that I understood. I want to thank you for your outstanding job and professionalism. Again, EXCELLENT!!!! 👍👍
Annette Hassell
February 6, 2020
Dominick was very thorough and did not try to push unnecessary tests. His price was reasonable, and his honesty and integrity were obvious. I highly recommend this company.
jennifer drucker
November 22, 2019
From my first call, to the completion of work, Dominick and his crew were always responsive, on time, professional, and thorough. They did an outstanding job in remediating our mold and water issues thereby restoring our basement to a safe and enjoyable environment once again. Integrity, trustworthy, honest, reliable, professional, experts are just a few of the many positive words that I would use to describe Dominick and his company. If you are in need of the services they offer, don't hesitate to use Affordable Remediation, you won't be disappointed - they are the best!
Chris Fitzpatrick
October 29, 2019
Amazing job by Dominick and his experts! Very clean job with reliability and precision throughout. Attic looks like it can be a beautiful bedroom!
IRINA CHECORSKI
October 23, 2019
Extremely fast response to my initial request. Reasonable pricing. Started ASAP and initially Dominick said it may take two days. His team was able to effectively complete it in just one day. Left my house clean and looking like they were never here. Definitely recommend Dominick and Affordable Remediation!
Jamie Bopp
October 23, 2019
The only thing I can say about Dominick and his team is WOW! I had mold in my crawl space. From the moment that he showed up at my house- not more than an hour after I called- I knew he really cares. He was very honest and knowledgeable about the whole procedure, price and time length. They were punctual to do the job, professional and fast. Needless to say 2 days after that first call the job was done and my home was mold free and safe for my family to be in. Thank you Dom and Affordable Remediation. You are all aces in my book.
Know it all Phil
October 3, 2019
They were fast and efficient the work was done on time and they kept us aware the whole time. We had moved to Florida and we were selling our house in New Jersey when the mold was discovered during the inspection.
William McNally
September 19, 2019
Dominick was professional, honest , responsive, and did an excellent job remediating. He made recommendations that resulted in the least disruption and cost which I appreciated. I recommend him without reservation.
gina g
September 15, 2019
We are delighted to recommend Dominick Defendis for Mold Remediation. He is professional and explains in detail how the mold removal will be done. He arrived on time for the estimate and arrived on time for the mold removal. He and his crew worked efficiently and diligently to complete the job as per schedule. We have a large basement, over 2000 square feet and had mold all along the rafters and a few other places. All was remediated and we received a clean result afterward. We strongly recommend Affordable Remediation for their professionalism, efficiency and business ethic. I could not have asked for a better outcome...
Joan Eldridge
September 12, 2019
Dominick and his team were extremely professional and clean. They got the job done in a timely fashion and for the work that had to be done was a reasonable rate. Would def recommend him to anybody in need.
Mike Hennessy
September 12, 2019
Had an emergency at my home , time sensitive, called several companies, the moment i got Dominic on the phone, i knew i found my guy. I received an honest assessment of my situation, excellent service, and Dom has a way of making you feel like he is "your guy" and you will be taken care of .
Aldo Salonna
September 10, 2019
Mold-Free Locations
We've cleaned and restored countless homes and businesses from multiple mold related disasters, done right the first time, every time.  From residential to commercial, when disaster strikes, we treat your property like our own to help you have the cleanest, healthiest environment possible, fast.
No Mold Job Is Too Big Or Small
If you have a small basement or a multi-story commercial building,  we'll be prepared to tackle the job the first time, guaranteed. Serving NJ & NYC residential and commercial customers for all their mold services.
Satisfaction Guaranteed
Our mold remediation services come with a 100% satisfaction guarantee. We will not rest until you are complete satisfied with all the services we provide for you from inspection to job completion. We care, and here for you every step of the way.
Best NJ Mold Removal, Remediation & Inspection Company Rated By Customers
Honesty and integrity from our team is our top priority when it comes to helping you discover and remediate any mold problems that could be occurring in your home or business right now. Our trained and certified mold remediation experts will show up 24/7 with the right equipment for the job to ensure your home is certified safe and 100% clean of any potential health hazards that relate to a mold infestation through your home or business

5 Star reviews for our outstanding service each and every time!
Black Mold Removal Specialists
First, we identify the cause of the problem, to prevent any future occurrence. Then our licensed experts will completely remove and remediate all affected areas to ensure the moisture problem , and future black mold outbreaks will not return with special treatments. The decontaminated areas and air are tested by independent laboratories to sure your home & business are 100% mold free.
Also Serving NYC & Staten Island
With a larger workforce, we're proud to help give the same service you've seen in NJ to areas across NYC and Staten Island. All technicians are trained and certified by New York State with strict adherence to policy for maximum quality in our service. Our NYS license number is 00951. Speak to our friendly staff on how we can help you today. Don't trust just anyone for your mold remediation and removal job. Only work with a qualified expert who guarantees a job done right the first time with no hidden fees.
We Use Advanced, Cutting-Edge Mold Remediation Techniques & Equipment
From initial inspection and mold damage assessment, our professional mold experts will leave no space unturned to identify and eradicate any form of mold not matter how minute. Spores can be virtually invisible to the naked eye, so rest assured our ultra sensitive mold testing equipment will locate what can't be seen.
Once located, we'll establish proper mold containment procedures to stop the spread of mold and spores during the clean up processes, using HEPA vacuums will further ensure the cleanest possible remediation. Combined with both extreme sanitizing antifungal and antimicrobial cleaning treatments, we'll make sure any mold-infestations are permanently stopped and prevented in the future, along with the spread any odors.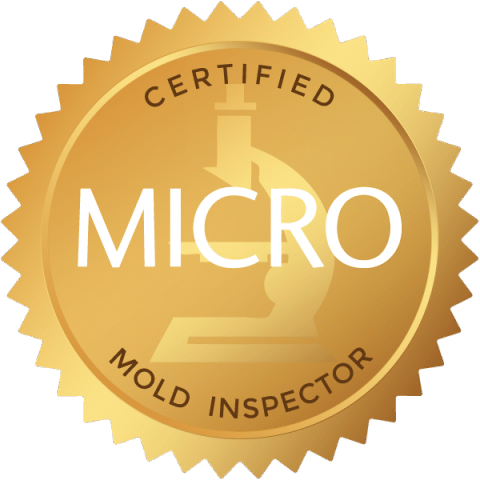 Don't Wait Until It's Too Late , Call Us Today!
Today's Special – $80 Off Air Testing Service
100% Customer Satisfaction Every Time
I would recommend them to all , Dominick was the person that can out to test and he was very professional and knowledgeable and not at all pushy with sales.

Richard Forziati


12/14/2017

Dominick was friendly and great!! He showed up on time as promised and completed the job quickly and timely! He provided me with all necessary documentation and testing results. I would highly recommend Affordable Remediation!

Farrah Maliavsky


2/19/2020

If I could give a ten star rating I would. Dominick and crew are very understanding and extremely professional. He was prompt and always available for any questions and was very flexible to accomodate my hectic schedule. I would absolutely recommend Dominick and the Affordable Remediation group for any remediation needs.

Thomas Cosenza


12/13/2018

I had already solicited a price for my remediation from 3 other companies. One of them wasn't interested in even coming out and the other two were inadequate. Affordable Remediation was professional and thorough from the initial phone contact. Dominick came to my home, surveyed the situation and provided a quotation in a very timely manner. I would highly recommend Affordable Remediation without hesitation.

Elana Donnelly


10/07/2018

We appreciated the high quality of service at such an amazing price!! We own a beach home in LBI and we chose this company based on reviews. This company has lived up to every expectation that we had. Thank you so very much!!

Susan LaCalamito


3/08/2020

As a real estate agent I am always looking for great service providers. I am so glad I found Affordable Remediation. They have not worked for two of my clients. Dominick and his crew, did a great job. Quick, thorough and left the work space very clean. Very reasonably priced for this specialty. Highly recommended!

Theresa "Tracy" Gibson


3/09/2020

Dom and his guys are great! We had to have some work done on our floor joists which could've been a real headache. Dom worked is magic which limited the number of nights we had to be out of our home. He and his team are extremely friendly and did an amazing job. This is the first review I've ever written but felt it necessary because of the outstanding work they did. Thank you for all your efforts, and for those looking for their type of services, stop looking and call them!

Jason Sweger


4/06/2018

I had a very small remediation and Dom's service was exceptional! People wrote he was honest and he sure was. We did not know him nor anyone who recommended him, but he treated us as if we were friends. I am so happy to highly recommend him and his company ...

Ali Fol


8/06/2019

From the moment I reached out to Dominick, through the results of the remediation test (done by an outside lab), I couldn't be more satisfied with the work done by Dominick & his team. Words that describe Affordable Remediation & Dominick include: knowledgeable, professional, reliable, responsible, thorough, fair & HONEST. If anyone has any issue with mold, you would be insane not to use this company. 100% satisfied/HIGHLY recommended!!!

Mark H


9/06/2019

Excellent work. Got the job done fast. I would definitely recommend!

D Collucci


11/18/2018

Dominick provided A+ service. He responded within 24 hours of inquiry and was able to provide immediate mold testing even during these unprecedented times. He was thorough, informative, and answered all my questions. The results were provided the following day. Thankfully, the results came back negative. Would definitely recommend!

Chuck Huang


4/29/2020

Excellent customer service, answered all our questions and concerns. Highly recommend. 5 star!

Anthony Lindsey Mason


3/14/2018

Extremely fast response to my initial request. Reasonable pricing. Started ASAP and initially Dominick said it may take two days. His team was able to effectively complete it in just one day. Left my house clean and looking like they were never here. Definitely recommend Dominick and Affordable Remediation!

Jamie Bopp


10/23/2019

Amazing job by Dominick and his experts! Very clean job with reliability and precision throughout. Attic looks like it can be a beautiful bedroom!

IRINA CHECORSKI


10/23/2019

Dominick was a pleasure. Timely. Professional. An absolute pleasure to work with. Thank you again.

Ian Haas


4/11/2018

Very fast response reliable and honest service. Made an initial assessment on how the condition is and submitted for a lab test analysis. Their service cost are very reasonable and felt comfortable going with Affordable Remediation. Thank you for providing us the service professionally. I highly recommend Affordable Remediation.

Cesar Tan


9/04/2019

I can not say enough about affordable remediation!! Dominick went above and beyond to put my mind at ease and I am a worrier ! 😁 His team is Quick and clean! If you ever find yourself in this situation , look no farther then Affordable Remediation and Emergency services! You will be in the best hands!

jaime x


7/31/2019

Dominick and his crew was excellent. As you can see from previous reviews, I don't give 5 stars unless the service is exceptional. Dom price was very reasonable and he was punctual, pleasant and efficient. There was unforseen issues and he was able to handle it. I am really happy I went with his company. Highly recommend.

Claudette Hall


9/28/2018

Stellar service and price. I called Dominick on a Saturday morning at 9:00 am and he answered the phone. He was at my house within 30 minutes for an estimate. He is extremely professional, knowledgeable and affordable. Affordable's remediation service was flawless. My basement looks brand sparkling new! If you need a remediation, this is the company to call. YOU WILL BE SATISFIED!

Suzanne Cooper


8/03/2017

Found mold in my house and was so nervous. A friend referred me to Dominic from affordable remediation. He took the time on the phone to speak to me and came out very quickly. He was extremely professional, sincere and knowledgeable. Would absolutely use him again and would recommend him to anyone

Cara Allen


11/06/2017